Founded in 2001, the Short List is dedicated to inspiring passion in young adults and helping them achieve their college and professional dreams. We provide students and young professionals with personal guidance and direction that make a true difference in their ability to make "the short list" of their chosen colleges or career. We offer a variety of services, from one-on-one coaching to community and corporate workshops and neighborhood presentations to help clients define their dreams, believe in themselves, and achieve their goals. Contact us to learn more.
BILL SHORT—FOUNDER AND PRESIDENT
Bill Short earned his MBA from Harvard Business School and his Bachelor of Arts from Villanova University, and he is a graduate of UCLA's College Counseling Program and New York University's Career Planning & Development Program. He is also a member of Harvard's Institute on College Admissions and the National Association of College Admissions Counselors (NACAC). Bill is a certified personal coach through the Coach Training Alliance (CTA) and a member of the International Coach Federation (ICF). After earning his MBA, Bill held various executive management positions with The Walt Disney Company, the National Hockey League (NHL), Hallmark Entertainment, and Warner Brothers.

Founder Bill Short: "How to Get into College"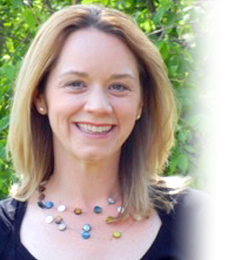 BARRIE HARPER—COLLEGE COUNSELOR
Barrie Harper earned her college counseling certification from UCLA and her Bachelor of Arts degree from Kalamazoo College in Michigan, where she co-led the Admissions Tele-counseling Program for prospective students. For her senior thesis, Barrie studied the challenges students from Malaysia, China, and Japan face in understanding U.S. culture. Barrie began her career as the Coordinator of International Initiatives at Duquesne University in Pittsburgh, Pennsylvania, which included international admissions recruitment in Canada and Asia. She then served as the study abroad advisor at The George Washington University in Washington, D.C. Most recently Barrie worked as the Associate Program Dean and Regional College Relations Manager for the Institute for the International Education of Students, a non-profit study abroad organization. Barrie grew up in Denver, Colorado, and has lived, studied, and worked in Singapore, Kenya, and Chile.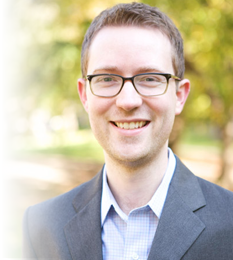 NEIL RHODES—COLLEGE COUNSELOR
Neil Rhodes earned his Bachelor of Science degree from Northwestern University and his college counseling certification from UCLA. At Northwestern, he worked in the Undergraduate Admissions Office and as a student fund raiser for the Development Office. Additionally, he served for three years on the Executive Committee of the Freshman Urban Program, an undergraduate leadership training organization that develops young leaders in Chicago's urban neighborhoods. He is an active member of the National Association for College Admission Counseling (NACAC) and the Northwestern Alumni Admission Council. Neil began his career at the University of California, where he worked as a development officer for the Parents' Fund and the UCLA Chancellor's Associates. While in LA, he was also an SAT tutor for Ivy West. In addition to his college counseling role, he currently serves as an administrator at Columbia University in New York City.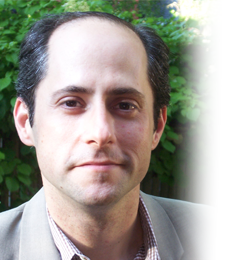 TIM DAVID-LANG—COLLEGE COUNSELOR
Tim David-Lang earned his Ed.M. in Counseling Psychology from Columbia University - Teachers College and his B.A. from Brown University. He began his career as a high school English teacher in Rhode Island and then Barcelona, Spain. Upon his return to the United States he worked as a counselor at the University Freshman Center at St. John's University in New York City. He then served as the college counselor at Humanities Preparatory Academy in New York City during which time he sat on the Advisory Board of the College Access Consortium of New York (CACNY). In addition to his role with The Short List, he currently works as the guidance counselor of the Baccalaureate School for Global Education, a 7-12th grade International Baccalaureate (IB) school in New York City.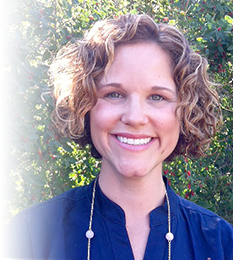 ROBYN MITCHELL—COLLEGE COUNSELOR
Robyn Mitchell is a graduate of Syracuse University where she received her B.S. in Broadcast Journalism from the renowned S.I. Newhouse School of Public Communication. While at Syracuse University, she was the videographer for the football team and the only female on staff. As a result, Robyn earned a varsity letter in football - one of the first women to do so in the school's history. Robyn was a member of Syracuse's academic advisory team, working closely with all student athletes. Robyn began her career in New York City in television production and worked on a variety of projects for ESPN, HGTV, DIY, and the Discovery Channel. Robyn earned her certification in College Counseling from UCLA. She has traveled throughout Asia, Europe, and the Caribbean.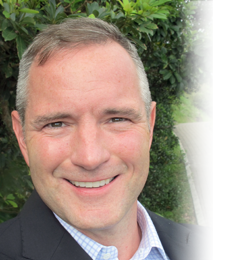 SCOTT HUGHES—COLLEGE COUNSELOR
Scott Hughes earned his M.A. from New York University and his B.A. from the University of Virginia. He is currently a candidate for certification in the College Counseling Program at UCLA. Scott has had a 20-year career in arts and higher education administration, beginning first as a teacher at a private boarding school near Charlottesville, Virginia. Upon moving to New York, he worked as a curatorial assistant at the Museum of Modern Art, and then on to a 15-year career at New York University. At NYU, he served in a variety of administrative and management capacities under senior academic leaders, most recently in the Office of the Provost as Manager of Global Operations where he was part of the larger team responsible for developing international campuses and study-abroad programs. Scott has worked and traveled extensively in Asia, Africa and Europe.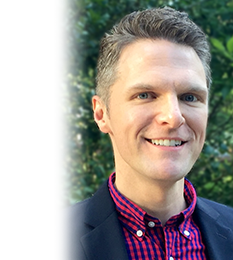 JASON MCNEELY—ACADEMIC TUTORING AND TEST PREP
Jason graduated cum laude from Harvard University and has been providing academic tutoring and test prep for over 15 years. After many years as one of the top tutors at an elite New York City tutoring agency (Advantage Testing), Jason founded his own tutoring firm, which allowed him to integrate into his tutoring practice the specialized teaching strategies and techniques that worked best for his students. His personalized approach achieves extraordinary results for students from a wide variety of backgrounds and nationalities. Jason's years of experience with visual, auditory and kinesthetic learners enables him to pull from a broad "tool kit" of techniques that can benefit students from every confidence level and learning style, no matter how intimidating they find standardized testing or course work. Jason also has extensive experience working with students with learning challenges including ADD, ADHD, working memory deficiencies and executive function impairments.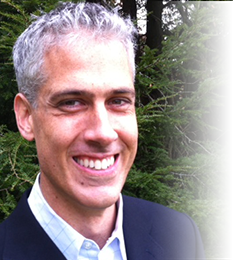 DAVID TRAVIS—ACADEMIC TUTORING AND TEST PREP
The Short List's Test Prep Division Founder Dave Travis (cum laude, Harvard) tutored for 20 years before transferring leadership to longtime colleague, veteran tutor and former Harvard classmate Jason McNeely.

Dave taught 3 years at an elite Manhattan firm, 5 years in NYC public schools, and 8 summers at Phillips Academy in Andover MA, where he trained new instructors and co-wrote the program's SAT handbook. This rich experience enabled him to create a world-class adaptive curriculum that the tutoring team now employs to craft individualized tutoring programs for all ages and levels. Using materials developed by Dave as well as the best available materials from other sources, Jason and our other expert tutors now train students to take tests with confidence and excel in their studies.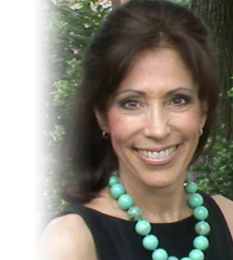 DANI TICKTIN KOPLIK—CAREER AND PROFESSIONAL DEVELOPMENT
Dani Ticktin Koplik earned her BA in Political Science from Brown University and is certified by New York University (NYU) and the International Coaching Federation (ICF) as both an executive/performance and personal coach with a keen focus on equipping college interns, recent grads and young professionals for career success. In addition to one-on-one career coaching and mentoring, Dani delivers seminars, webinars and presentations on the professional, self- management, and critical thinking skills necessary to succeed in today's highly competitive business environment. Dani is also a frequent guest speaker and lecturer at academic institutions, alumni and professional associations; has been featured as a career development expert in a variety of media outlets; writes a column on workplace strategies for North Jersey Media; and consults on professional development and character education for high schools.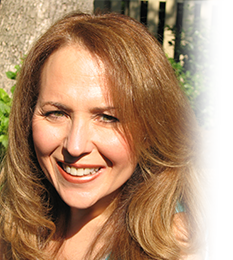 JILL TIPOGRAPH—SUMMER PLANNING CONSULTANT
Jill Tipograph earned her BA in Psychology and an MBA from New York University. She is the only independent, dedicated Summer Planning Consultant. With nearly 20 years of passionate worldwide experience, Jill works one-on-one with families to help them identify targeted opportunities that best meet their teen's summer needs and goals through a comprehensive intake and customized research process. Jill is the Founder of Everything Summer® LLC and author of Your Everything Summer Guide & Planner, as well as a media spokesperson and speaker on parenting, youth, teen, and summer topics. Jill is regularly featured as a summer planning expert in The New York Times, Wall Street Journal, and on NBC's Today Show.
THE SHORT LIST
IN THE NEWS

Founder Bill Short: "Changes in College Admissions"

Founder Bill Short: "How to Get into College"

Founder Bill Short: "Easing Stress in the College Admissions Process"
N.Va. College Applicants Face Extra Hurdle
"I believe the downturn in the economy this year has made public schools hotter than ever," said New York-based educational consultant William Short.
Washington Post
No Word Yet From Yale? Web Site May Know Why
Bill Short, an independent college counselor based in New York City, said the sites could be helpful.
The New York Times
Law Firms Make Good Use of Attorney-Actor Privilege
Bill Short's many workshops also help interns, law students and lawyers…
The New York Times
Auditioning Round the Campfire
(The Short List's Matt) Koplik will enroll in the musical theater program at Emerson College, where administrators at his auditions repeatedly praised Stagedoor. "It's like the secret handshake," he said.
The New York Times