Nicholas (Thailand)
University of Virginia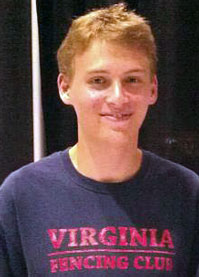 The Global Nomad
Nicholas has lived in Jamaica, Turkey, Greece, Switzerland, and Thailand. Never a local and never a citizen, Nicholas became a "third culture" kid—a global nomad who combines elements of several different cultures to create his own unique identity.
His diverse upbringing gave Nicholas interests in history, political science, and international relations. He knew he wanted to attend school in the U.S. but didn't know whether a small liberal arts college or a large university would be best. Believing a college tour could help him decide, The Short List helped Nicholas research schools and plan a trip; he asked us to focus on schools in or near Washington, D.C. The trip helped Nicholas see advantages in both small and large schools, and he decided to apply to both.
Streamlining Nicholas's upbringing, experiences, and academic interests into a singular story was challenging. He designed an activity sheet with subcategories that told parts of his story in fascinating ways. He wrote an activity essay highlighting his Model United Nations leadership and experiences traveling in Asia. His personal statement brought it all together as he shared what it meant to be a global nomad.
Nicholas set his sites on an elite small liberal arts college and an acclaimed public university. To have a chance at both, he took the risk of not applying Early Decision. Nicholas was accepted to both his top-choice schools and made the decision to go big. He is now part of the proud tradition of the University of Virginia, experiencing what all UVA students call "first year," learning about secret societies, and living in an international dorm on one of the most beautiful grounds in America.
Meet our Clients >>