Alexandra (Dominican Republic)
Barnard College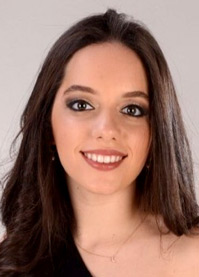 The Triplet
Alexandra is a triplet, lives in the Dominican Republic, and has older siblings attending college and graduate school in the U.S. When she began working with The Short List at the start of her junior year, she was determined to carve her own path through the process. She knew she wanted to attend college in the U.S., but that was the extent of her certainty in the college search process. In working with Alexandra we were very impressed with her energy, her engagement in the community, and her passion for life.
Alexandra grew up participating in political rallies and events, and world affairs were a regular topic at family dinners. She helped edit and produce two award-winning films for an advocacy film festival. She attended a summer course in international relations at Brown University, returning home determined to continue exploring the subject in college. As we helped her research majors for college, it became clear she wanted to find a way to combine international relations with her political and film interests, so we encouraged her to consider Barnard, one of Columbia University's four undergraduate colleges. Barnard offers exactly what she was looking for: a vibrant campus where she could study political science, international relations, film studies, and human rights in an empowering environment.
Alexandra had some concerns about applying to Barnard. Her older sister attends Barnard and her family spends a lot of time in Manhattan. She wanted to be sure she would not miss the opportunity to break out on her own by staying too close to her family. Her test scores presented another concern—they were not as strong as she would have liked despite her solid academic record. The Short List recognized Alexandra is bright, accomplished, and very determined, and felt she would be able to overcome these concerns if she really wanted to attend Barnard. She just had to find a way to communicate her passion for the school and the unique qualities she would bring to their next matriculating class.
The Short List worked with her to craft an application that highlighted her strengths and the interests that set her apart. She had an impressive resume with a wide range of experiences. We helped her identify the themes that threaded all of her activities together to tell the school a cohesive, distinctive story. We also showed her how to develop a relationship with her colleges. It was exciting to see Alexandra's confidence grow throughout the process.
Alexandra decided to apply Early Decision to Barnard and eagerly awaited their decision. December arrived, and she was thrilled to receive an early acceptance. We are confident she will continue to forge her own path as she pursues her passions over the next four years.
Meet our Clients >>