Sara (Washington DC)
Columbia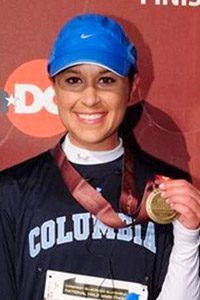 The Advocate
When Sara, a University of Michigan alumna, engaged The Short List to help her with her graduate school search, it was the second time we had worked with her. Her family first engaged our services when she was a senior in high school.
Sara was working at a prestigious Washington, D.C., law firm and studying for the LSATs, so we began to explore law schools together. She had majored in psychology and envisioned a career advocating for young people in the courtroom. However, the more we worked with Sara, the more we began to feel law school might not be the correct path for her.
The Short List challenged Sara to think more deeply about why she wanted to pursue law. She has always been a driven individual with a very clear direction, one of the reasons she was always successful in her academics and extracurricular activities. A feeling of uncertainty was new for her.
The Short List challenged Sara to think more deeply about her chosen major and find the right path for her.
Sara grew up in an affluent town and graduated from one of the country's premier public high schools, but she always felt pervasive pressure throughout her schooling, especially among the female students. Like many of her peers, she experienced feelings of self-doubt and struggled with low self-esteem. Even now, she attributes her success to the counseling she received in high school that helped her work through the challenges of those years. in discussing these experiences with The Short List, Sara began wondering if she should instead be a psychologist working with teenage girls.
Sara found an internship at The George Washington University Hospital and worked closely with a clinical psychologist. The deeper she delved into the profession, the more certain she became that psychology was the right path for her. She considered several schools, researched their programs, and visited their campuses, narrowing the list down to six schools to which she planned to apply.
We could see that it would be important for Sara to communicate her own teenage struggles in her essay and describe the steps she undertook from counseling to internship that led her to pursue psychology as a profession. Sara was accepted to several of the nation's top psychology programs and settled on Columbia University, where she will have the opportunity to pursue one of several tracks as she moves deeper into the program.
Meet our Clients >>